CAR DISSUFER CLIP ON & FRAGRANCE
Car Perfume Diffuser Car Air Freshener Vent Clip Aroma
These are  fabulous for your car for fragrance.  Simply clip onto the vent for a fresh aroma through your car.
Choose the design of the clip and then choose 2 fragrance packs
Each pack comes with generous  5 pads for replacment  when aroma has gone.
There is also a pack of blank pads where you can add your own perfume or essential oil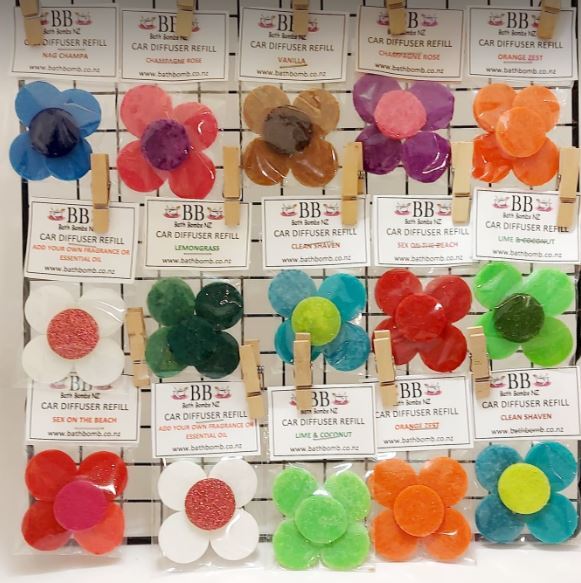 CAR DIFFUSER CLIP ON VENT 
These are gorgeous and funky for your car.  Simply clip on to your car vent for a gorgeous fragrance.
Choose a design and then choose 2 fragrances.
Each fragrance pack has 5 pads of refills.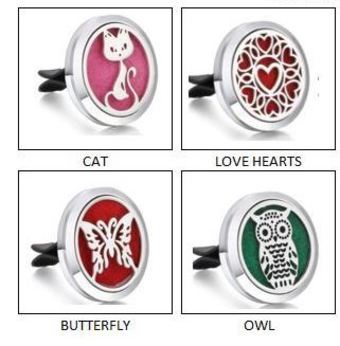 Car Perfume Diffuser Car Air Freshener Vent Clip