SOY WAX MELTS
Experience the magical fragrance our handmade soy wax melts bring to your home! With a wide range of fragrances and colours to choose from, you'll be spoilt for choice when visiting our online shop. Order yours now!
New Zealand's Finest Handmade Soy Wax Melts
 Soy Melts offers you a natural way to Fragrance your home naturally. Fragrant oil is locked into each Soy wax releasing a tantalizing fragrance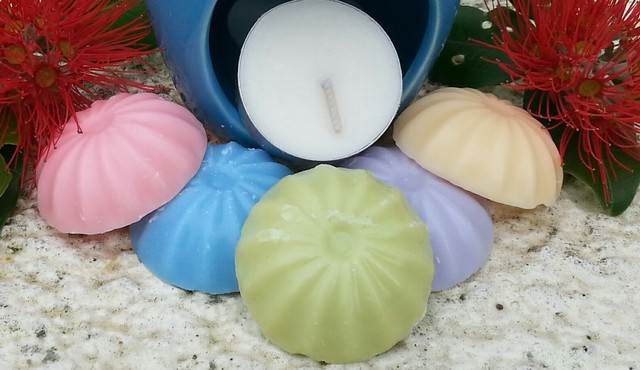 Fragrant Soy Melts, over 50 fragrances to choose from.
Soy Melts are a great way to fragrance your home naturally.   Our Soy Melts are all handmade by Maurice Meyers.    We lock fragrant oils into the soy wax which means the fragrance releases as required perfectly in your oil burners.  Soy Wax melts are a fantastic way to getting the scents you love filling the air.  Once the tealight is lit in the burner the wax on top will start to melt and the fragrance will gently  release.