NZ Made Natural Bath Bombs
WE ARE UNDER LEVEL 2 AND CAN COURIER ORDERS, HOWEVER PLEASE ALLOW EXTRA DELIVERY TIME FOR THE EXTRA WORKLOAD ON COURIER DRIVERS DURING THIS TIME.
Our Bath Bombs are proudly made in New Zealand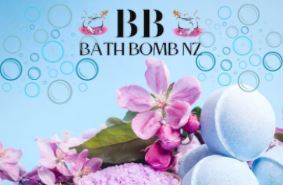 Handmade Bath Bombs NZ
We want you to try New Zealand's best Bath Bombs. Relax, Unwind & Enjoy our handmade bath bombs. Our bath Bombs are super fizzy, yet gentle and full of fragrance.
Happiness is a long hot bath or shower
SIMPLY NEW ZEALANDS BEST FRAGRANT BATH BOMBS
We use the finest ingredients in our bath bombs and fragrance oils so that you soak, relax and feel pampered. Our large bath bombs are wrapped in funky tissue paper to protect the bath bomb which has now become our signature look for our large bath bombs.
FREE DELIVERY ON ORDERS OVER $85.00 Our products are New Zealand made for New Zealander's to enjoy. We create our products in small batches with ingredients from the earth to create gorgeous products just for you. You wont find our products in major stores as we want you to know that each and every piece we create has been made for you.

We would love for you to subscribe to our newsletter for the latest updates