NZ Made Natural Bath Bombs
Please ensure that orders for Mothers Day are in no latter than 6am 06/05/21
Our Business will be closed from 06/05/21  - 13th May while we are on a well deserved break and moving house and business
Handmade Bath Bombs New Zealand
We want you to try New Zealand's best Bath Bombs. Relax, Unwind, Enjoy Our handmade bath bombs. Our bath Bombs are super fizzy, yet gentle and full of fragrance. We use the finest ingredients in our bath bombs and fragrance oils so that you can soak, relax and feel pampered. We wrap our large bath bombs in funky tissue paper to protect the bath bomb NZ which has now become our signature look for our large bath bombs NZ. We take great pride in our handmade bath bombs to ensure that they are funky fragrant and lots of fun! . We value making beautiful products here in New Zealand for the beautiful people of New Zealand!
FREE DELIVERY OVER $85

SIMPLY NEW ZEALANDS BERST BATH BOMBS
Cruelty free natural bath products handmade in here in New Zealand
made in small batches to ensure quality bath bombs
Mothers day is just around the corner, express your love for your mum with one of our delightful gift boxes.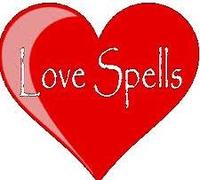 FRAGRANCE
OF THE MONTH
This popular fragrance is a must-have for your collection. It's inspired by Victoria's Secret Love Spell with notes of bergamot, peach, strawberry, apple blossom, African tamarind, Damask rose, tonka bean, coconut milk, and white musk